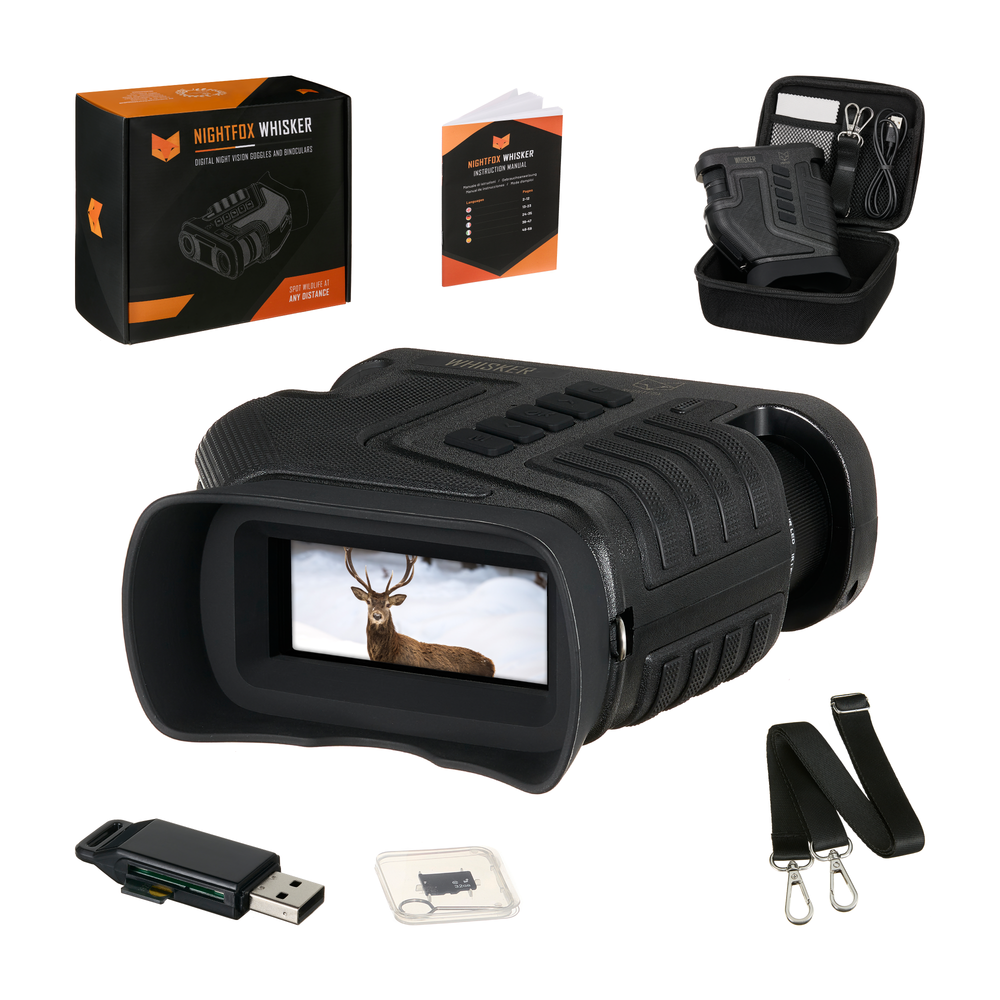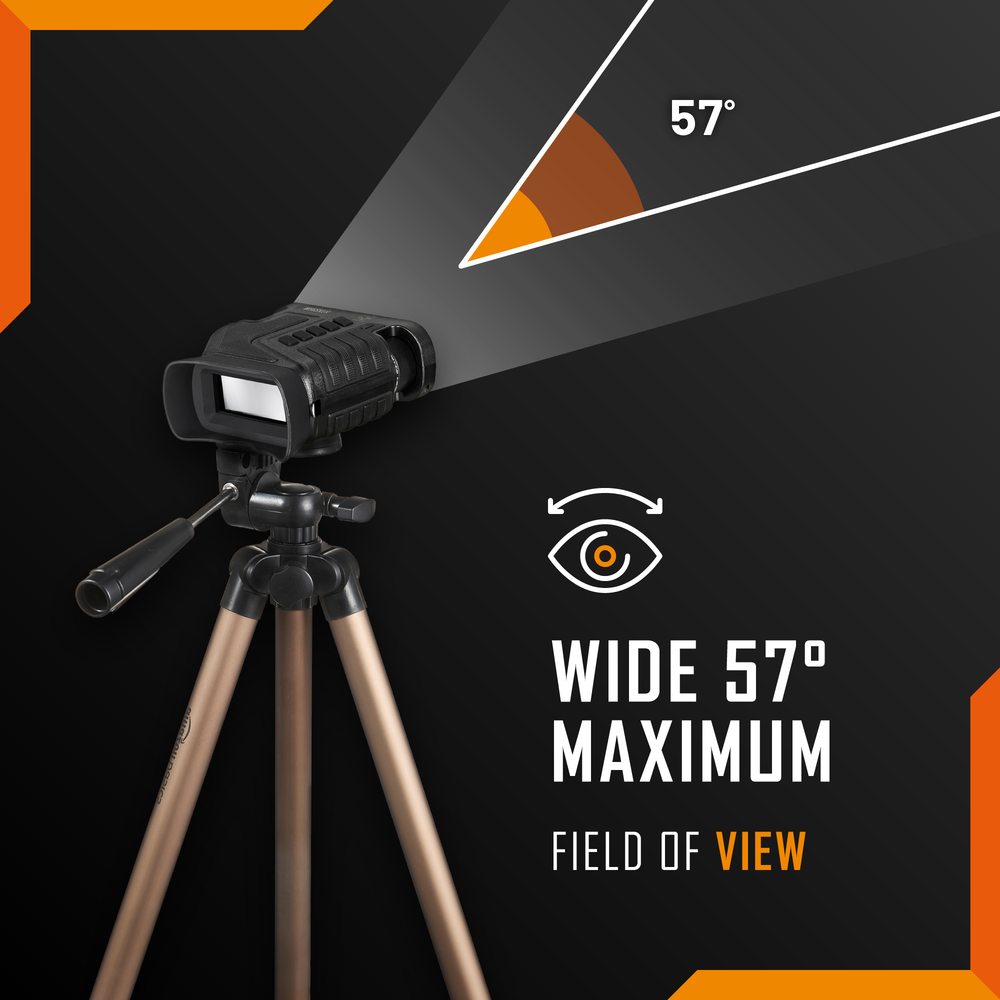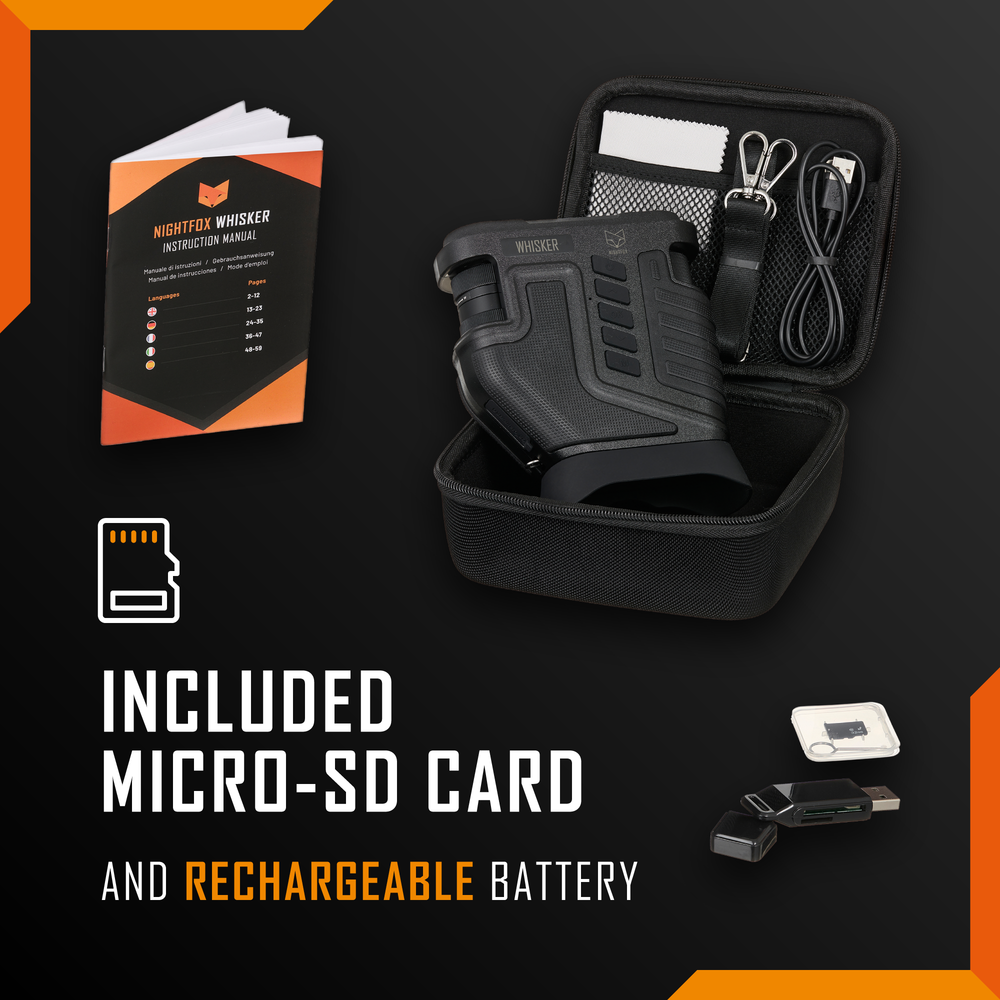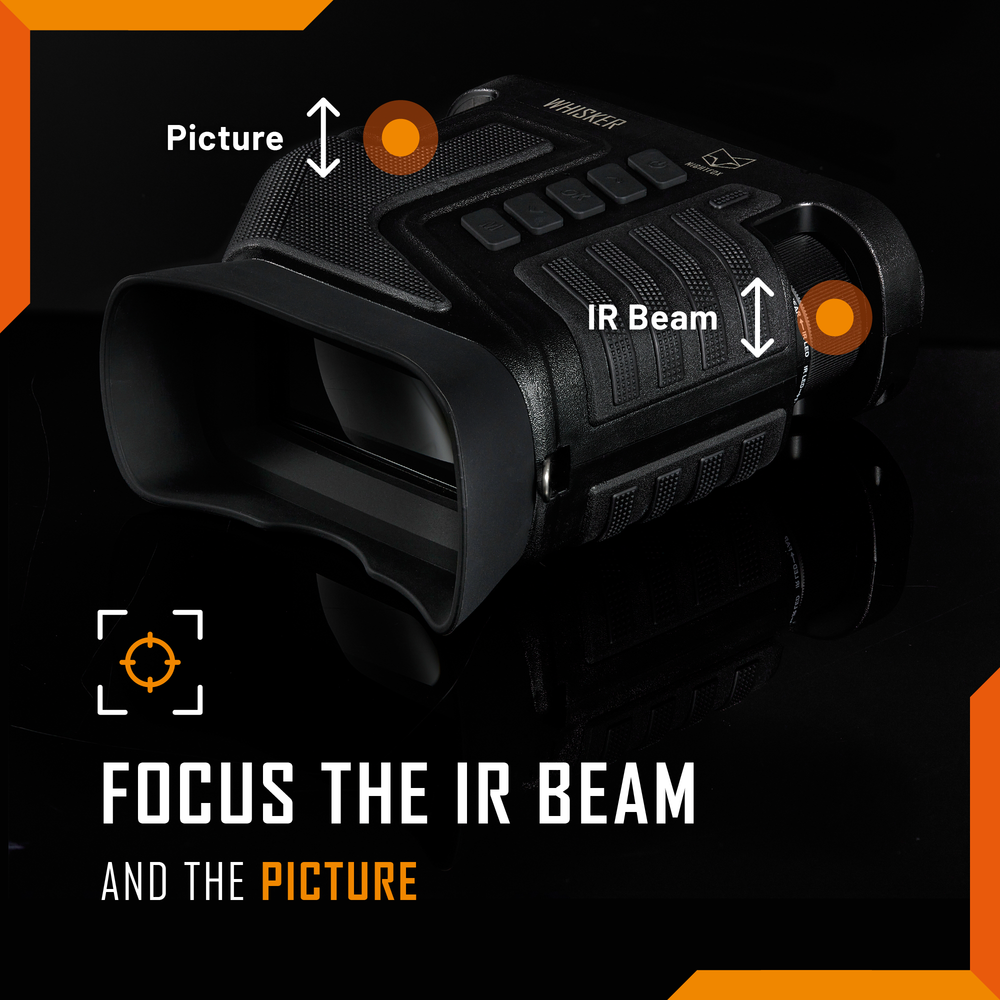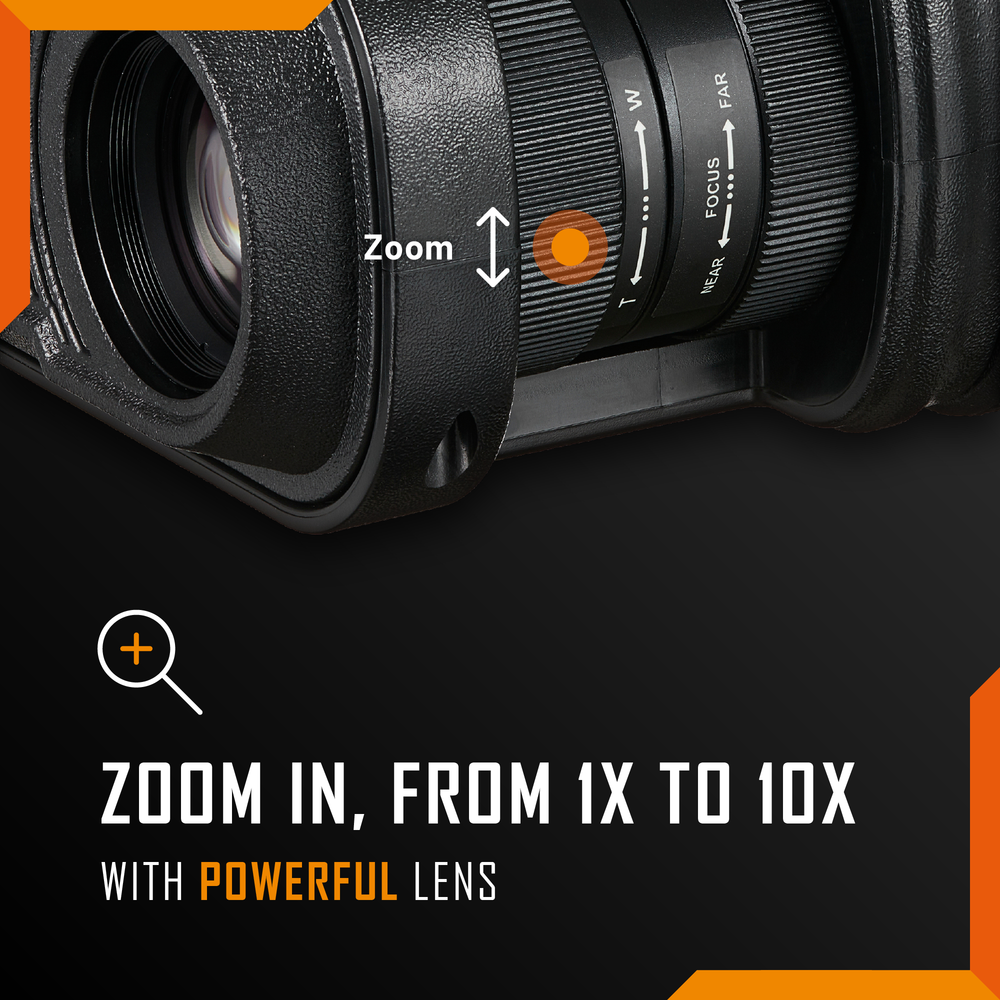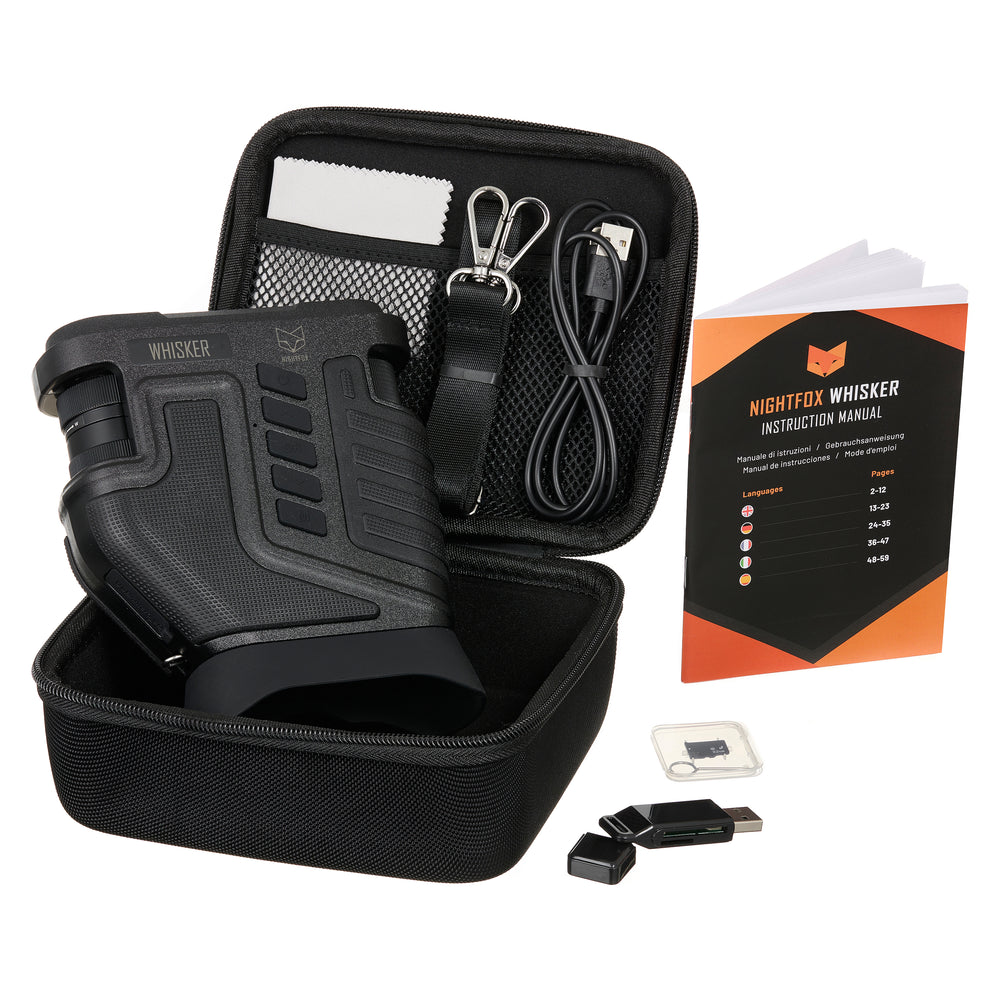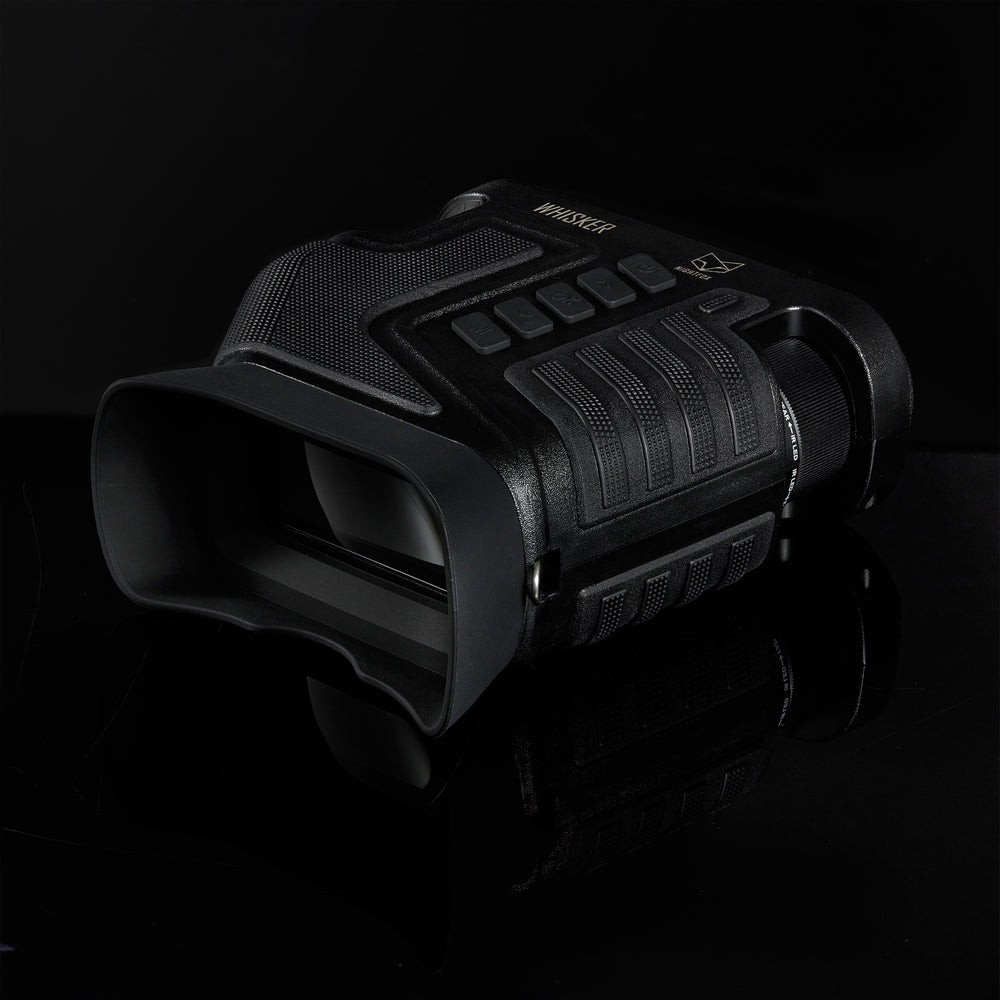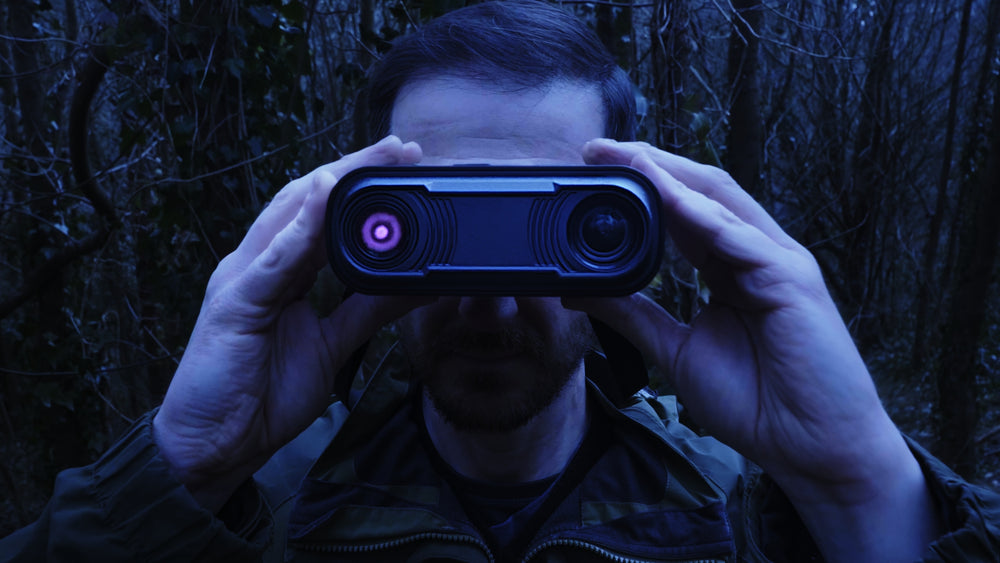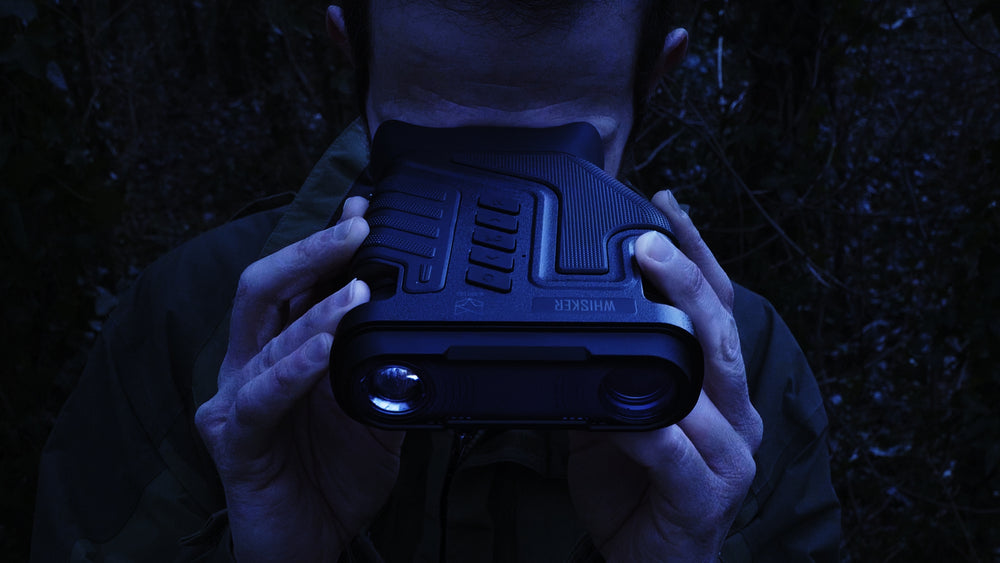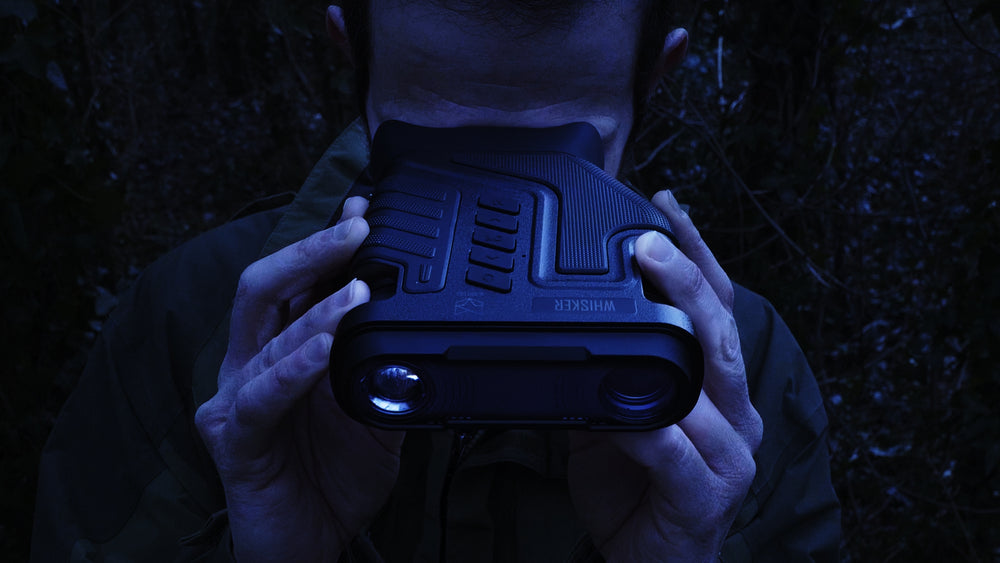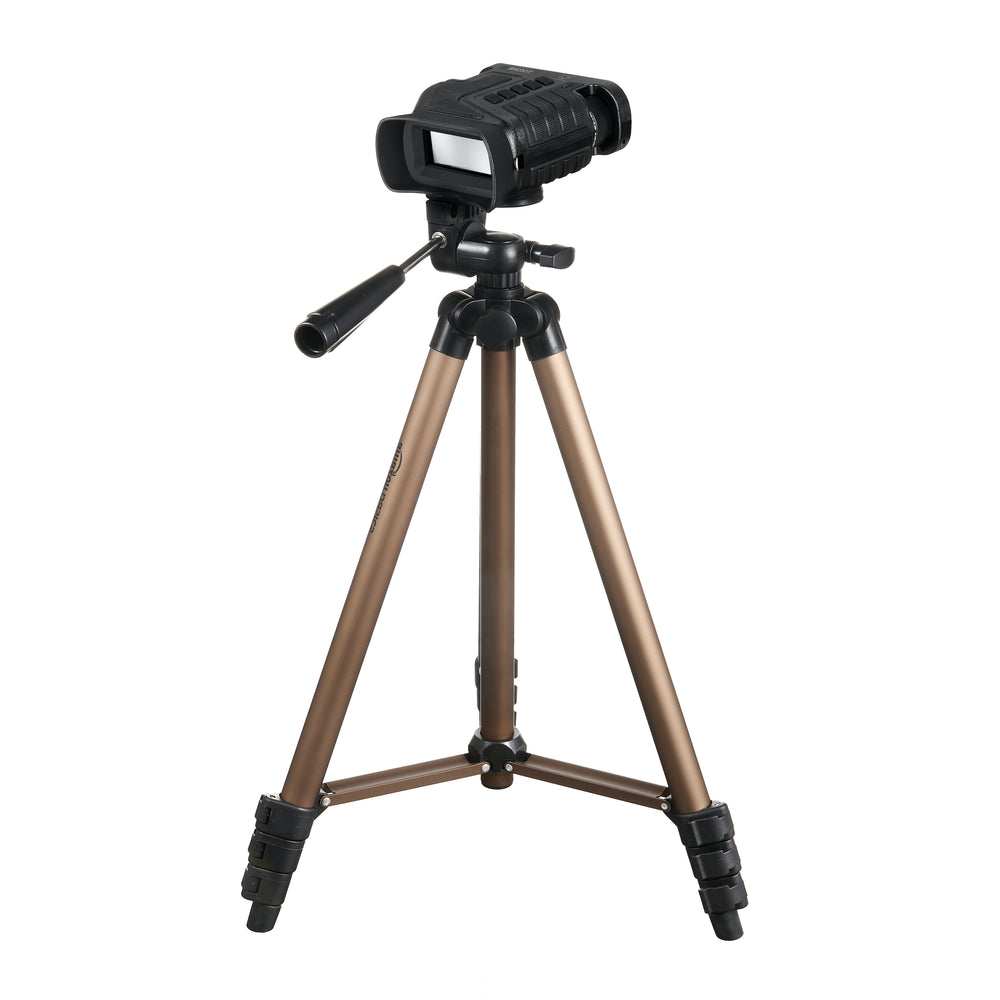 Nightfox Whisker Night Vision Binoculars
Optical zoom: Between 1x and 10x
Wide field of view: 57 degrees
Record in high resolution: included 32GB card
Long life rechargeable battery: 5000mAh
Longer range: with a focusable IR beam
Description
Buy to reserve a unit from our small August air shipment of Nightfox Whiskers, only few devices left!

The air-ship price of £164.99 includes all air freight costs (the price will be back to £149.99 when our sea shipment arrives late-September). 
****************

ZOOM UP CLOSE: These night vision binoculars have a powerful optical zoom that you can adjust. 1x gives you a wide 57 degree field of view, 10x makes it into a night vision scope that zooms up close.

INCREDIBLE RANGE: The IR LED on the Whisker night-vision goggles can be easily focused. Now the IR can light up objects over 300 yards away, that means these night vision goggles have very long range!

SHARE YOUR ADVENTURE: With full HD recording, an included microSD card and a free card reader the Whisker infrared goggles make it easy for you to share the wildlife you see with friends and family.

AMBISIGHT STEALTH: The Whisker infrared binoculars night vision is able to use ambient light. It often works with the IR off, like how military grade night vision goggles work with starlight.

GREAT FEATURES: The Whisker night vision goggles feature a high quality screen, a rechargeable 5000mAh battery with quick USB C charging, tough metal parts and easy to use rubberised buttons.
Specification
Fixed optical magnification: 1x to 10x (adjustable)
Adjustable digital magnification: 8x
IR wavelength: 850nm
Digital sensor resolution: 1920*1080
Infrared LED power output: 3 watts
Power supply: Built-in lithium battery
Battery Life: 5 hours mixed IR - 10 hours (no IR)
Recharge via USB: Yes
Photo taking capability: Yes
Video recording capability: Yes
Audio recording: Yes
Memory card: Micro SD (32GB included). Min 4GB. Max 256GB
Recording resolution: 1920*1080
Unit dimensions metric: 157*140*57mm
Unit dimensions imperial: 6.2 * 5.5 * 2.2"
Unit weight: 609g inc. battery
Viewfinder technology: TFT
Screen size: 2.86"
Screen resolution: 960*376
Sensor type: CMOS
Aspect ratio: 5:2
Aperture: F1.6
Viewing angle (FOV): 57° on 1x, 11° on 10x
Aspect ratio: 5:2
Viewing distance at night: 270m / 30 yards
Aperture: f/1.6
Minimum focus: 3cm
Sensor frames per second: 30fps (20fps in low light)
Video recording frames per second: 30fps
Integrated Laser Rangefinder: No
EAN: 5060577470687
Battery Composition: Lithium Ion
Number of batteries: 1
Battery weight (grams): 95g
Cells per battery: 1
Watt hours per battery: 18.5Wh
Lithium content (grams): 1.2
Hazardous for: Waste, Transportation
UN classification: UN3481
what's included
Nightfox Whisker digital night vision binoculars
Neck strap
USB C charging cable
32GB memory card (arrives installed)
MicroSD USB card reader
Instructions (in English, German, French, Spanish, Italian)
Microfibre cleaning cloth
Reset pin tool
Nightfox 18 Month Warranty
Subscribe to the newsletter for 5% off