Our high-quality night vision goggles have 1x magnification and 50m (55yds) viewing range in order to be easily used while moving around. They're super lightweight and contain handy features such as custom screen brightness settings and GoPro style mounts.
The Nightfox Swift night vision goggles are also rechargeable, with an integrated 3000mAh lithium battery, that can be recharged at home or on the go. Wear with a head strap (included with the Swift goggles) or mount to your helmet to roam completely hands-free.
If you aren't sure which pair of night vision goggles is right for you, please have a look at our product comparison table, or our blog post, "Which Nightfox is right for you?"

View our night vision goggles for sale below and order yours today.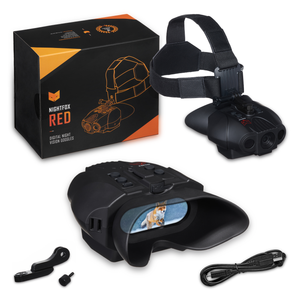 1x Magnification
Mount to a helmet or headstrap
1920*1080 resolution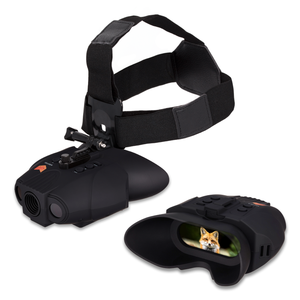 1x magnification
Head mount included
Integrated rechargeable battery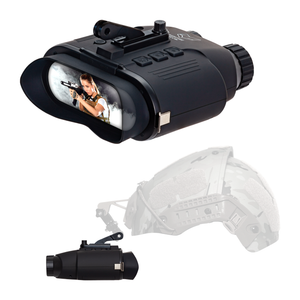 1x magnification
Low Glow 940nm IR LEDs
Mount to a tactical helmet
Frequently Asked Questions